Seventeen Senior Interior Architectural Design students from California State University, Long Beach, had the opportunity to tour the Lionakis Newport Beach offices this week. Graduating in the Spring of 2018, this ready to bloom group of emerging professionals were treated to a meet and greet and discussion of our firm history and culture with none other than our President, Don McAllister.
Following this, Project Architect, Dan Eitman presented some Education Studio details and projects and then Project Engineer, Neil Lefever got into the nuts and bolts of our Structural Engineering Studio. Senior Designer, Kelly Nguyen did the official office tour and presented some colorful design details on Interiors.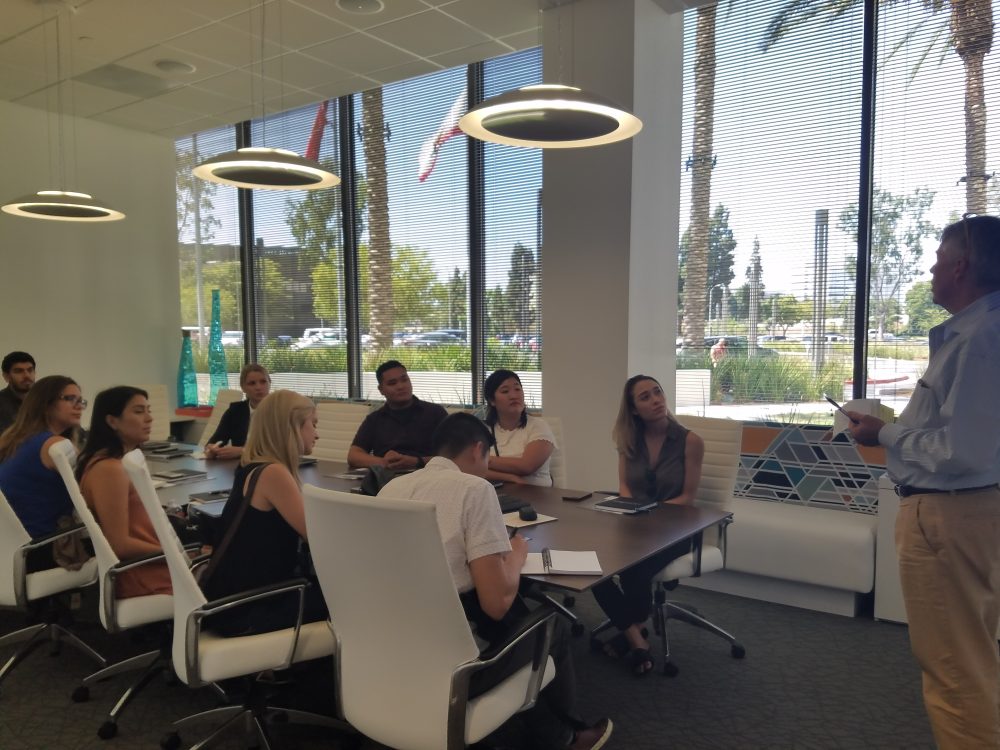 For the Grand Finale, Senior Project Manager, Ben Wilkerson and Project Designer, Bryan Wolfe focused on our Healthcare Projects and then all had a very special chance to experience our Virtual Technology software!
Wishing the entire class of 2018 CSU, Long Beach a successful finish to their final year and we hope to see you back at Lionakis again soon!